We are Daisy and Michel and we love to share our place on the island with people who get energy from it and feel happy just like we do. We are fascinated by the power of our brain. How it works and how it determines mood and behaviour. It helps us to understand ourselves and more effectively achieve goals.
You know every step is a good one. Whatever step you take, action inspires! And action is the difference between dream and reality. Your success is already there. It is just waiting for you. Shall we meet?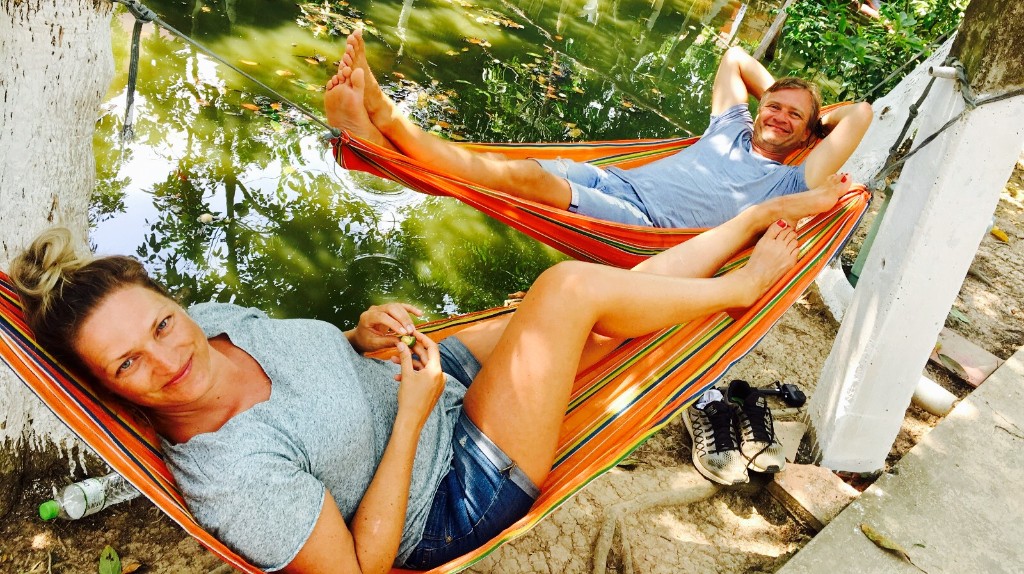 My name is Daisy and I am a bursting daisy flower. Each leaf has a different energetic color. I am cheerful, enthusiastic, fully in bloom and I grow. I am resistant but also vulnerable. I fully enjoy the exuberant happy life. My heart is on fire when inspiring people. My motto? Carpe Diem!
My name is Michel. I am a positivist and I love it when life looks like a chaos. Then I am at my best: analysing, structuring and building on opportunities. My passion is making life a little more beautiful by focussing on here and now. With the people we meet just now, at work or at home. I believe that we can do all much better than we currently do.